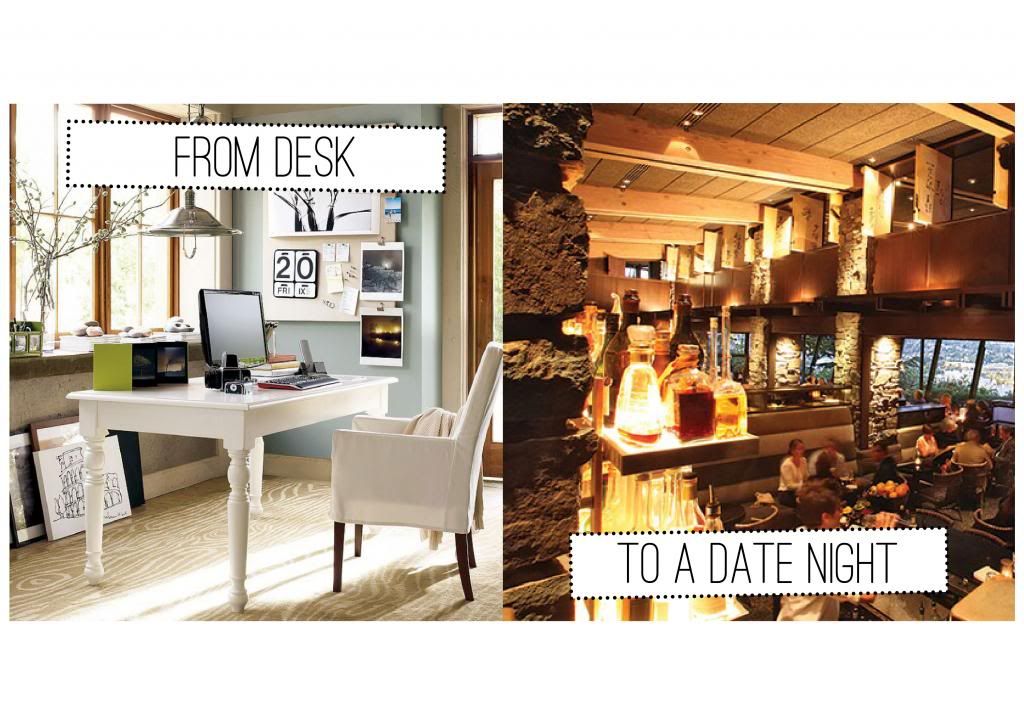 I just enter a contest in a fashion social network that it's about how you can dress from desk to dinner, and I really got inspired about it, so I reinvented the post and decided to do it about HTW: From Desk to a Date Night.
The key in this outfit is to look formal and stylish at the same time, so by the time you go out on your date you will only have to re-do your make-up.
And the last outfit, I add a section for accessories, that depends on you if you wear something similar or decided not to wear any accessory.
Just as I said before, the key in this style is to wear something that you think it looks formal and still you can go out in the night and look chic and girly.
What do you think of this HTW post? Do you have any request for a new HTW?