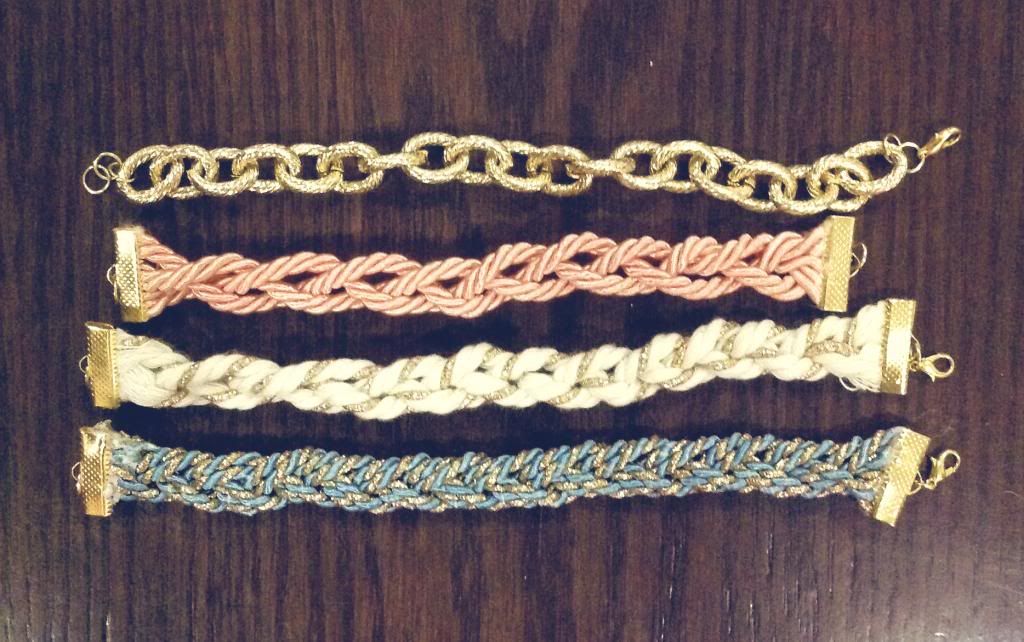 So today's post is about DIY! Last week I post in my instagram a photo of these braid bracelets, and here are the instructions of How to do it yourself! Enjoy!
Supplies:
1 gold chain
Any color rope
2 lobster clasp
3 jump rings
2 pressure metal holder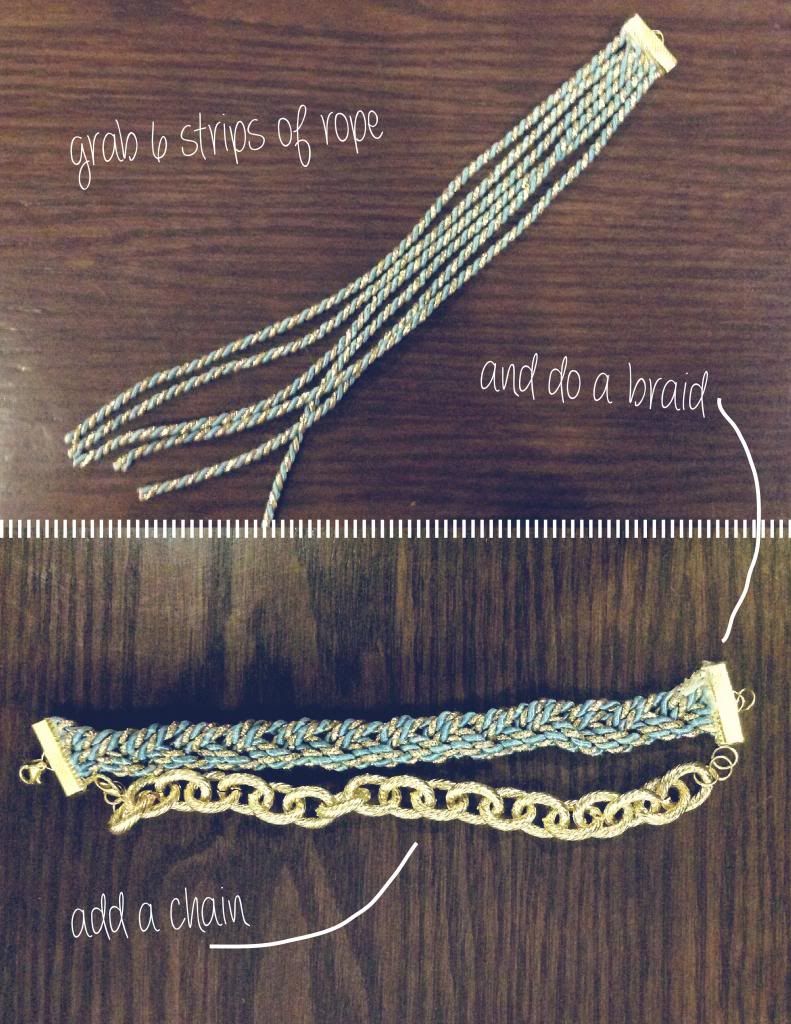 Just add the lobster clasp to the chain and mix it with the rope braid bracelet.
You can do any color rope braid bracelet! Here are a pink, and white and gold one ;)